Procurement Assistance at
The University of Alabama
Alabama Small Business Development Center
at The University of Alabama
621 Greensboro Avenue
Tuscaloosa, AL 35401
205-348-1687


Greater Birmingham Area SBDC
Innovation Depot
1500 1st Avenue N.
Birmingham, AL  35203
(Walk-ins welcome, but if you call first we can match you with the best counselor for your needs.)
Tel: 205-348-1687
Jerry D. Ellison, Program Manager
Procurement Technical Assistance Center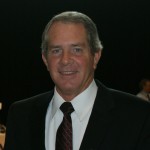 Jerry Ellison retired as a Lieutenant Colonel in April 2004 after twenty-two years of active duty with the Alabama Army National Guard and was awarded the Legion of Merit upon retirement.  After his military retirement, he worked for M.T.C.I, a government contractor.  There he served as a business developer and later regional vice president while acquiring a number of skill sets relative to business development and contract management in the U.S. Government contracting arena. He secured over $16M in federal government contracts while with M.T.C.I.  Jerry started his own consulting business in 2008 assisting small businesses pursuing government contracting and teaching workshops and seminars in like topics. In the fall of 2012, Jerry was selected to serve as the statewide Program Manager for the Alabama Procurement Technical Assistance Center (PTAC) program, a federally and state funded program that provides a variety of assistance to Alabama businesses pursuing federal, state, and local contracts.  Jerry holds a Master's Degree in Teaching and a BS in Resource Management from Troy University/Montgomery. He also is a Certified Veterans Administration Verification Counselor and an Alabama SBDC Network Certified Business Counselor.  Jerry resides in Shelby County with his wife, Janet and they have three grown children and six grandchildren.
Elizabeth "Beth" Webster, Procurement Specialist
Beth Webster is an experienced management consultant having spent more than a decade in Washington, D.C. with the firms of KPMG Consulting, BearingPoint, and Deloitte Consulting. During her tenure there, Mrs. Webster consulted Defense clients on business process improvement, information technology audits, and business management strategy. She also served as Chief of Staff managing the business side of a practice with over 200 personnel. Prior to joining KPMG Consulting, Mrs. Webster worked for the Corporate Executive Board providing research services to Fortune 100 logistics and supply chain management executives. Mrs. Webster joined the Alabama PTAC after serving as the Director and Senior Vice President of the Program Management Office at Sterne, Agee, & Leach, Inc. based in Birmingham, AL. An Alabama native, she is an avid Crimson Tide fan but owes her International Relations & German degree to Samford University. She enjoys spending time with her husband, their daughter, and dog, Sadie.